Hullachan Highland Blues
£42.50-45.50
The new Highland Blue ghillie is the latest Highland pump from Hullachan.
The pump has been designed in partnership with Craig Coussins and is the most innovative Highland ghillie on the market. It has a narrower sole than previous models which allows a closer fit around the foot and an improved overall shape.
The design suits dancers with a longer big or 2nd toe and ensures a wonderful fitting around these toe shapes.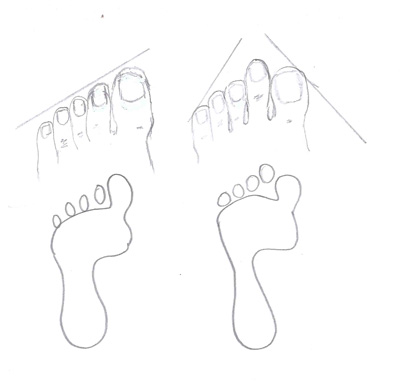 ​
It has a revolutionary new arch eyelet system which allows dancers to achieve a beautiful arch profile as well as offering unrivalled arch support. The eyelet allows dancers to pull the ghillie up into their arches so that they are supported and protected.
The Highland Blue also has a dual layer insole which has been designed to absorb impact shock as well as provide a soft comfortable pad to dance on, reducing foot fatigue and the risk of injury.
The toe and heel have also been redesigned so that they feel secure on the foot.
Reinforced stitching creates a very strong, long-lasting ghillie.
Available in 3 widths (narrow, medium and wide) to ensure you get the perfect fit.
Packed with innovative features this ghillie should be on the shopping list of all serious Highland dancers!
Sizing Guide
Not sure what size to go for? Use the size guide below to help get the perfect size.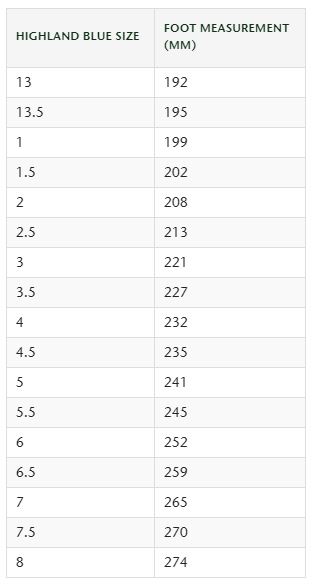 Click here to read our article on how to get the most accurate foot measurement.
Size Range
Children's Size 1(UK) - Adult Size 8(UK)
Click the BUY button to be transferred to our Antonio Pacelli website where you can purchase your pair of Hullachans.
Why am I being transferred to another site for purchasing?
Buy now