Lomond Scottish Country Dance Pumps
£28.99 - 31.99
The Lomond is a high-quality pump designed specifically for Scottish country dancing.
The pumps have butter soft uppers, a hardwearing but flexible suede sole and a comfortable padded in-sock to help you dance throughout the evening.
The pumps also have an elasticated drawstring so they feel secure on the foot.
Size Guide
Not sure what size to go for? Use the size guide below to help get the perfect size.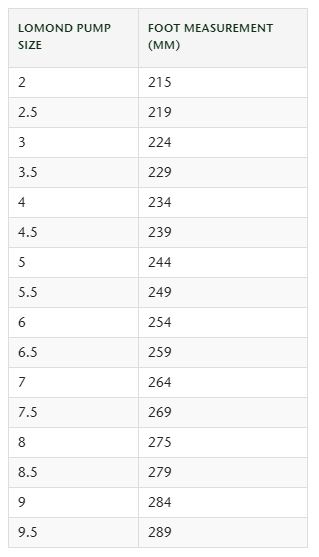 Click here to read our article on how to get the most accurate foot measurement.
Click the BUY button to be transferred to our Antonio Pacelli website where you can purchase your pair of Lomand pumps.
Why am I being transferred to another site for purchasing?
Buy now