Monarch Scottish Country Dance Ghillies
£32.99 - £36.99
The Monarch ghillies have been designed specifically for Scottish Country Dancing and it provides a beautiful fit and outstanding levels of comfort.
This Scottish ghillie has a flexible but hard wearing sole and the leather upper is handcrafted from the finest hides.
The Monarch comes with soft padded insoles, providing excellent shock absorbency, helping protect your joints from impact, as well as making the Monarch a very comfortable wear.
The Monarch is a unisex ghillie and can be worn by both men and women.
Size Guide
Not sure what size to go for? Use the size guide below to help get the perfect size.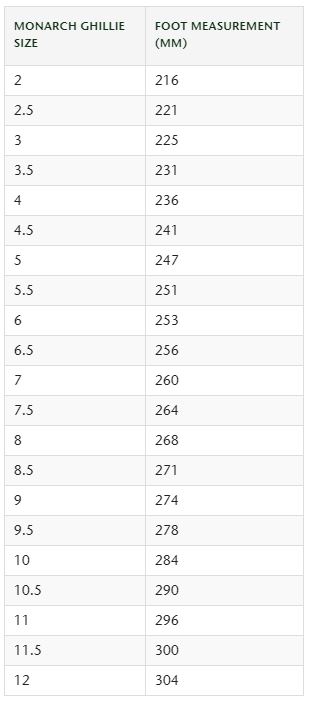 Click here to read our article on how to get the most accurate foot measurement.
Click the BUY button to be transferred to our Antonio Pacelli website where you can purchase your pair of Monarch ghillies.
Why am I being transferred to another site for purchasing?
Buy now